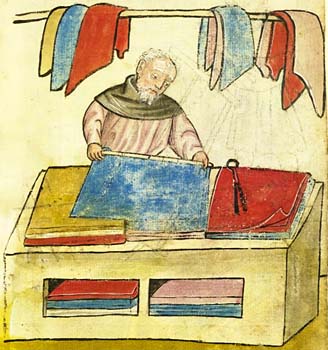 Greetings to all!
I, Varasd, hereby declare a
Regional Flag Contest
! Why? Because I think our flag is o-kay, but it could be much, much better! Seeing how well the Regional Factbook entry contest went, I believe we should make one for the flag too!
I've chosen a map of medieval europe, as the flag for our region, but I think we could attract more people and show how awesome we are by having our very custom own flag!
So, just as last time, everyone can propose a flag, and after a while, we'll hold a voting, and the flag with the most votes wins! The winner of the contest will not only have the honorary title "Regional Herald", but also gets +1 region on the map!
The contest begins right now, and we'll close the contest depending on the activity this thing sparks!
I can't wait to see the flags, so get ready, and good luck to all!
Admin




Posts

: 573


Join date

: 2015-11-26



rip everybody else:



Posts

: 401


Join date

: 2015-12-03



Here is my entry:
Entry:
Alternate, wider version:



Posts

: 145


Join date

: 2016-01-24


Age

: 19



Prepare to be blown away!:



Posts

: 150


Join date

: 2015-12-08


Age

: 21


Location

: 'Murica



Alright, here's my offering as it stands.
ENTRY:
The double eagle is of the Roman-style, blue and gold as well as the Bull of Europa are enduring symbols of Europe since the times of Antiquity. The motto at the bottom reads "Dei Gratia Principes", "By the God's Grace Princes."
I'm going to see if I can finish what my initial thought for this was, which is to include arms for each of the realms onto the wings in the style of the Quaternion Eagle of the Holy Roman Empire, but I'm not sure I have the skill or time to do so (plus maintaining it as other realms come and go is probably beyond me).



Posts

: 332


Join date

: 2015-11-28



This doesn't necessarily merit a whole new post here, but oh well.
I made some refinements to my entry, namely the ribbon which was a bit lower in quality compared to the rest.
Normal
Spoiler:
Wider
Spoiler:
Consider this my entry now, not the older one.



Posts

: 145


Join date

: 2016-01-24


Age

: 19



The Regional Flag Contest is Over!

The victor is Byzantine Bithynia! Congratulations! Please post the region you want to claim in the map claims thread!
Admin




Posts

: 573


Join date

: 2015-11-26




Similar topics
---
Permissions in this forum:
You
cannot
reply to topics in this forum