Page 3 of 3 •
1, 2, 3
The War of Arabia
Several months ago, King Demetrius of Aegyptus began a campaign in Western Arabia, invading it with one army while leaving one at the ready in the Sinai. The invading forces were led by His Majesty while the others were led by General Paisius of Abydene fame. The campaign's objective was to completely conquer Western Arabia.

The campaign began well, with an Egyptian offensive in the South. The Arabian tribes were easily defeated and subdued. However, this provoked Judean anger and, before another offensive could be made, Judean forces moved in and attempted to push King Demetrius' army out of Arabia. This proved unsuccessful andfurth so Egyptian forces were forced to initiate a siege instead.

For a few months, both sides fought with no clear results. Finally, His Grace called for reinforcements and General Paisius and his battalions quickly began making their way to the siege. Alas, they were taken by surprise halfway through their voyage and the army was completely destroyed, with the Abydene general taken as a prisoner of war.

As a result, the siege was in a state of stalemate. Both sides decided to put down their arms and sign a peace treaty. Its terms were the return of any and all prisoners of war, as well as the reestablishing of safe passage for any travellers or pilgrims in either country. In addition, King Demetrius would guarantee the safety of the Jewish peoples in Aegyptus. Furthermore, Aegyptus is to abandon the northern campaign and recognize Judea as the ruler of the those parts of Western Arabia and Judea is to recognize Aegyptus as ruler of the Southern portions of Western Arabia.



Posts

: 50


Join date

: 2016-03-25


Age

: 69



The Kingdom of Kyakis & the Duchy of Krakenstein have agreed for a trade alliance, where soon, ships and caravans constantly arrive at Krakenstein to barter.

However, King Filip II was weary on if these traders were going to accept Christianity, challenging his rule by splitting the faith.

So, he made whoever going to Krakenstein make an oath to avoid their alien faith, which was quite effective overall.



Posts

: 22


Join date

: 2018-02-14



When Duke Maur said there is going to be a Trade Alliance with an pagan nation, the christian population was very upset. But the Duke, who originates of an pagan dinasty, again pointed out that this about trading and not religion.

He also spoke to every trader who will go north, to be sure that they will respect but avoid the other religion.



Posts

: 11


Join date

: 2018-01-20



A Hyaki fleet set sail to expand on the island of Saaremaa.
SHIPS
25
MEN
1,000 Pike Warriors
1,000 Warriors
500 Tribal Archers
The ships set sail from the right port in the bay.



Posts

: 22


Join date

: 2018-02-14



Death of Berenger "Long-crin", Senior King of Francia, Grand Duke of Auvergne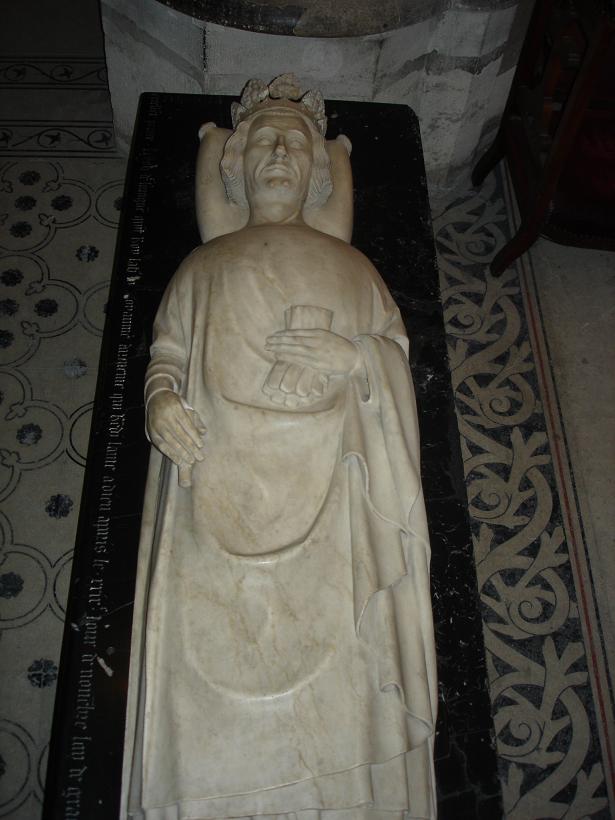 ---
After 14 years bearing the crown of Senior King and  of the Franks, Berenger, son of Guillaume of Auvergne, died in his sleep in the 72th years of his life.
Inheriting the Duchy of Auvergne from his father in 998, Berenger did all he could to continue the politics initiated by his grandfather. The realm has only been a duchy for the past 20 years or so, but in the midst of civil war, it managed to secure its position.
Berenger would rekindle the old flame of the mountains, securing its borders first and foremost and then become the protector of many others lords : Limousin, Bourbon, Marche, Forez, Gevaudan... he then helped Bourges in its war against the Rogue Lord of Orleans, and fought for Nevers that was contested by many petty lords of Burgundy. Using the wealth he gathered, he bought farms and lands up north, in the region of the Brie, which lead him in the local wars in what was once the Duchy of Champagne. Offering his help to some, making alliances, selling his support, he managed to conquer this important agricultural region, finally securing an important source of food and commercial wealth.
And then it was Gothia and the Mediterranean coast, Burgundy up to the Juras, and then northern Normandy. From the Pope Benoit V he obtained a new crown for a new kingdom. Born again from its ashes, the title of Rex Francorum had a new holder.
His death live his kingdom orphan, but not divided. His son, Richard the Wise, was already Junior King and is now alone in his mission. To protect his people, against starvation, plagues, and wars, to allow for the growth of his realm, both in size and in wealth, those are the divines duties of a king, this is the weight he inherit.
Berenger is currently doing one last journey, to his final resting place, in Issoire, where he will lie next to the two other dukes of Auvergne, Armand the first count of the same region and patriarch of the Dynasty, and his wife Ausenda, his first and only wife who died so soon while giving birth to their child. The only woman he ever loved.
Long Live the king of the Franks ! Live the House of Auvergne ! And live forevermore the Kingdom of Francia !



Posts

: 199


Join date

: 2016-09-17



Page 3 of 3 •
1, 2, 3

Similar topics
---
Permissions in this forum:
You
cannot
reply to topics in this forum