Classification: Petty Kingdom
Government Type: Absolute Hereditary Monarchy
Capital: Reykjavik
State Religion: Norse Pagan
Current King: Herleifr Kinam
Current Heir: Erik Herleifrssen Kinam
Succession Type: Male-Primogeniture
Last edited by Ordessi on Sat Sep 02, 2017 9:52 am; edited 3 times in total
Íslendingabók (Book of Icelanders)
Written by Ari the Wise, Written in Old Norse

1. On the Settlement of Iceland
2. On the first settlers and establishment of the law
3. On the establishment of the alþingi
4. On the counting of years
5. On the division into quarters
6. On the settlement of Greenland
7. On the establishment of Duchies
8. On the Peasant's War

The book continues, but the story truly begins in chapter 8, where Herleifr Kinam was first spoken of. Not much is known of his parentage or ancestry, nor his wife. In a land of both christians and pagans, a Pagan Duke wishing to be King was one of the most dangerous.
H
erleifr Kinam was made a Duke of Arnessysla in the Year 986. He was bestowed such title under the new leadership and as an expert in quelling rebellions, the Christian King of the Duchy of Vestisland had awarded it to him also in hopes to gain Pagan support. Kinam was his finest commander, though still following the old ways. The King, Bjurn Heidbergssen of the Arsaill, was working in conjunction with the other King of the Duchy of Austisland. The two had been planning on wedding their houses together in the Ayer 987. This wedding was going according to plan until Kinam had gathered the Pagans together of all of Vestisland in a massive show of dissatisfaction with the favor that Christians were receiving compared to pagans. Temples were converted to churches, runestones were defaced and mutilated, fanes destroyed. The pagans had finally banded up arms - though a vast majority of them were of peasantries, untrained and inexperienced in the art of warfare and killing. From it, the war was nicknamed the Peasants War, Kinam's Rebellion, or the Pitchfork War.
T
he Peasant's War continued for the next few years from 987 to 990 - ferocious battles, endless slaughter of both christians and pagans, prosecution of both parties as was seen before in the 800's during Ragnar Lodbrok's raiding days of the British Isles. All of Iceland was now in a brutal war with each other - brother versus brother, sister versus sister. Families who even suspected one another of being of foreign faith were killed. Priests and Bishops had to walk around with a bodyguard - their lives at a constant threat. Kinam's early campaigns were massive failures, riddled with defeats. He had no other choice but to begin terrorizing the populace instead of fighting the armies, something far from new to the man.
B
oth Christians and Pagans all knew whoever won this war, their religion, culture, and very way of life would be reinforced and supreme. It was the last chance for the Pagans, but a new era just waiting to be grabbed by the Christians. Herleifr, the Duke, was one of the old ways through and through. His rebellious county was near-entirely converted back into Paganism. Some through force, others fear, and some because of propaganda that Kinam began to spread. With the other counties being at a constant raid, there was no way to quell a cultural, religious, and militant insurrection of an entire people all at once. Something had to give - and it was the Christians of Austisland, the Eastern Portion of Iceland. The King in the West demanded assistance, the capital Reykjavik under heavy siege. His ally, the King that ruled the East had levied nearly every man in all of Iceland who could hold a sword and sent them to attempt to quell the West and keep their houses together. Their forces were picked on, skirmished, harassed, and terrorized. In the night, their camps were constantly attacked. There was even one night in which a barrack full of soldiers were in their tents and awoke to a large crate of fish bones, dragged in by the Pagans - a scare tactic to show them 'we could've killed everyone in this tent.'
A
scholar had wrote "the men were as common as there were flies on their already fallen comrades." Morale broke, more on the Austislander's side. They were killing their brothers, their merchants, their sailors and their own people. Before long, the skirmishes actually started to succeed. The further west they went, the closer they got to Reykjavik, the more pagans they had to fight before finally the King called for a retreat back East.
T
he War in the West was finally ended when a mass murder in the capital of Reykjavik took place when pagans finally broke into the city. Christians were dragged into the streets and massacred. Churches built even from the first settlers were burnt to the ground. The King's castle there was his last line of defense where he hid himself away for a month. The man was a glutton to heart, and had an eating addiction. Locked in a castle with warriors and a family, he had to eat. This is when he earned his nickname. When Kinam broke into the castle, breaking the siege, he found the King feasting with his family on some rats. "The Rat King," Herleifr titled before he dragged his family out, massacring them alone with the others.
T
he War in the East saw a similar fate as Kinam ordered the march Eastward, pillaging and killing Christian towns and believers along the way. Soon enough, the East too had fallen. Herleifr Kinam now saw himself at a fully unified Iceland, still divided and needing to rebuild. He declared himself King, rebuilding Reykjavik and taking the Rat King's Halls for his own. Marrying a lowborn woman he met along the way, Herleifr still had quite the years to come. He had revised Icelandic Law and Culture back into its glory days of pillaging and raiding foreign settlements. Rebuilding the Fleets for transport was his dream - following Ragnar Lobrok and bring Paganism back to Britannia! But, this would be a long time before that could happen.
H
e had banned Christianity in all forms and maintained a brutal grip on his holdings. Introducing a currency system instead of the old trade, aluminum coins (krones) and had opened up an era of economic prosperity that had yet to be tested with foreigners. He also had personally opened up his own spy network across Iceland, its main goals to find and root out Christians in practice. It saw relative success, and is still in practice today however much more efficiently. He opened up a personal council to assist in delegation of affairs, but maintains control and oversees all decisions - de facto still an absolute monarchy.
T
he raiding of the Faroe Islands and Shetland saw the same brutality as in the Peasants War. From the years 990-997, naval raids on the lands by the Vikings to the islands were common and devastating. It wasn't until 995 that the Faroe Islands began a tributary system to Iceland. In 997, Shetland followed. Now in full control of the North Sea Islands (save for Orkney) he utilized his spy and information networks just as before, he saw rough but progressing success in the War on Christianity. He then began a new information network of sailors and birds, coming back and forth from these islands. From this, the new network would connect all the islands with their overlord back in Iceland and soon they too considered themselves Norsemen just like the Icelanders. Nevertheless, industry in all lands under Kinam returned to its traditional senses. Farming, fishing, and other services such as banking, smithing, and tanneries had begun anew under Norse Paganism leading a new era for Norsemen and women and the people of Iceland as a whole. A revirgence back to their traditional sea-raiding ways begun in this new modern era.
Last edited by Ordessi on Sun Sep 03, 2017 5:10 am; edited 8 times in total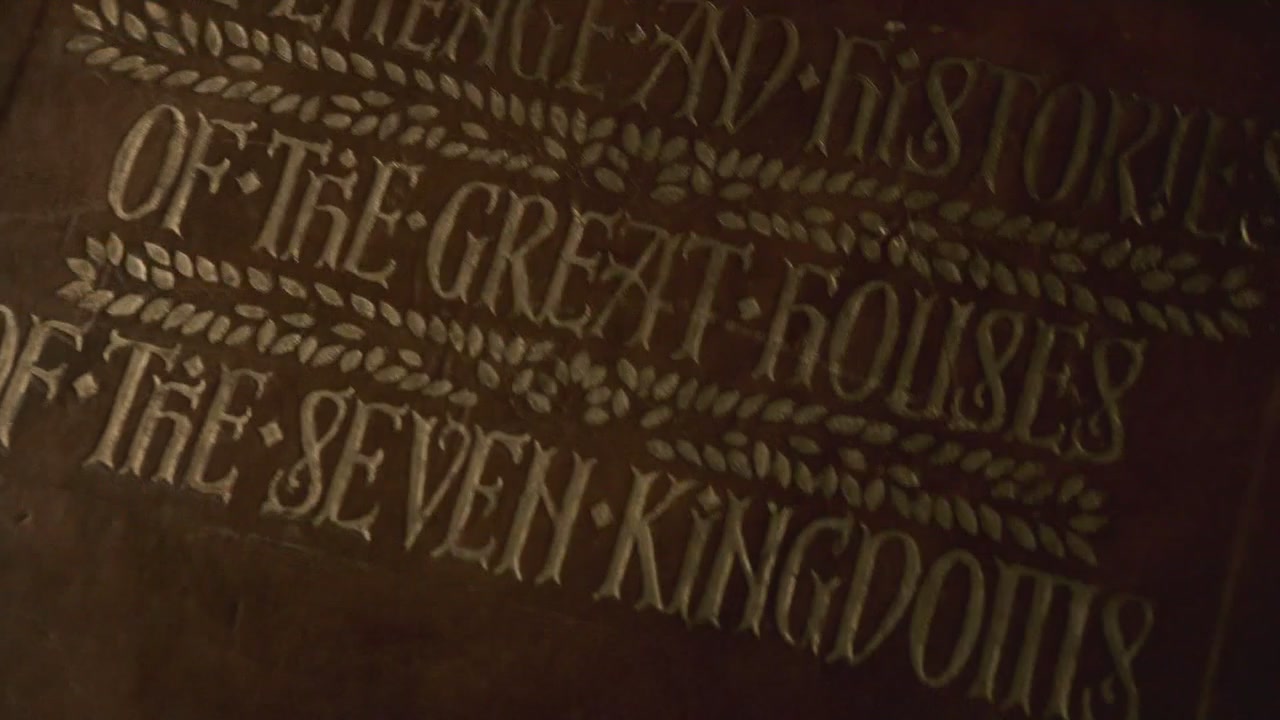 Herleifr Kinam ---- Astrid Arnlogdottir
Childed Four

Prince Ottar Herleifrsen, Brown of Hair, Blue of Eyes, 22nd Day Under the Sign of the Thief in the Year 990, Deceased At Age 4 by Fever in Year 995

Princess Hildegard Herleifrdottir, Blonde of Hair, Blue of Eyes, Age 15, 30th Day under the Sign of the Serpent in the Year 991

Princess Lfuja Herleifrdottir, Blonde of Hair, Brown of Eyes, Age 11, 22nd Day under the Sign of the Lord in the Year 994

Prince Erik Herleifrsen, Blonde of Hair, Blue of Eyes, Age 9, 7th Day under the Sign of the Lover in the Year 996



Last edited by Ordessi on Sat Sep 02, 2017 9:48 am; edited 1 time in total
---
Permissions in this forum:
You
cannot
reply to topics in this forum