Tartu Castle
R

ight outside the city of Tartu, deep in the heart of the Baltic forest, there is the Tartu Castle, home to the Royal Family and central point to the Royal Court.
---
The castle contains governing rooms
-such as the Ambassadors Hall, the King's Working Room, the Chancery, the Exchequer, and the Wardrobe-,
public rooms
-such as the Banqueting Hall, the Baths, and the King's Synagogue-,
private rooms
-such as the King's Chamber, the Queen's Chamber, the Princes' Chamber, and the Princesses' Chamber-,
and also secret rooms.
This is an example of the castle's distribution: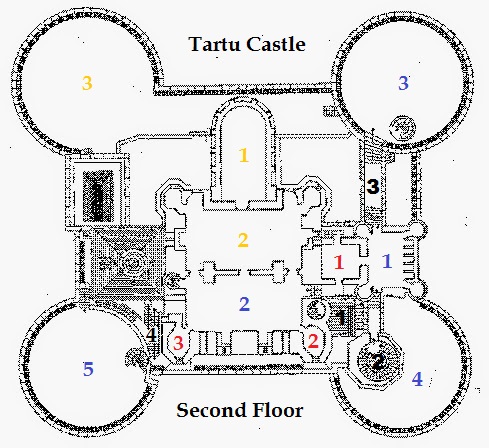 1. Grand Staircase. 2. Treasurer's spiral staircase. 3. Chancellor's corridor. 4. Keeper of the Wardrobe's staircase. 1. King's Working Room. 2. Ambassadors Hall. 3. Chancery's Tower. 4. Exchequer's Tower. 5. Wardrobe's Tower. 1. King's Synagogue (upper part). 2. Banqueting Hall. 3. Baths' Tower. 1. King's Library. 2. Private Secretary's Office. 3. Steward's Office.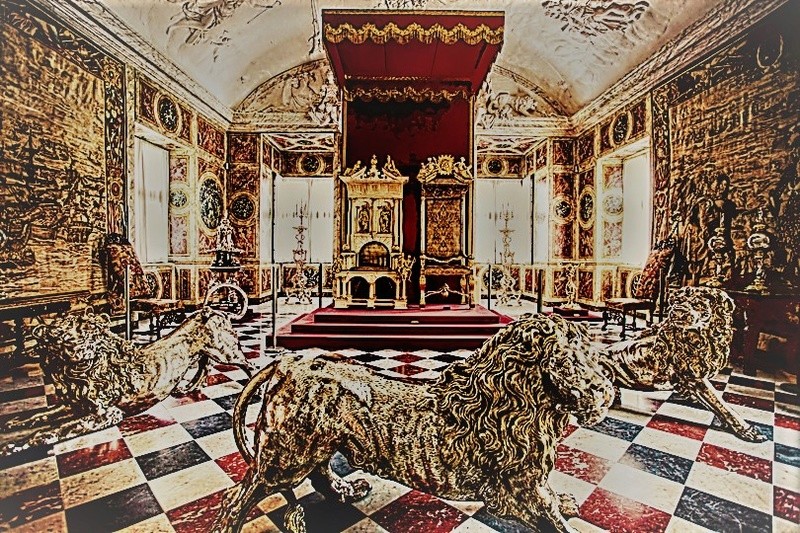 Ambassadors Hall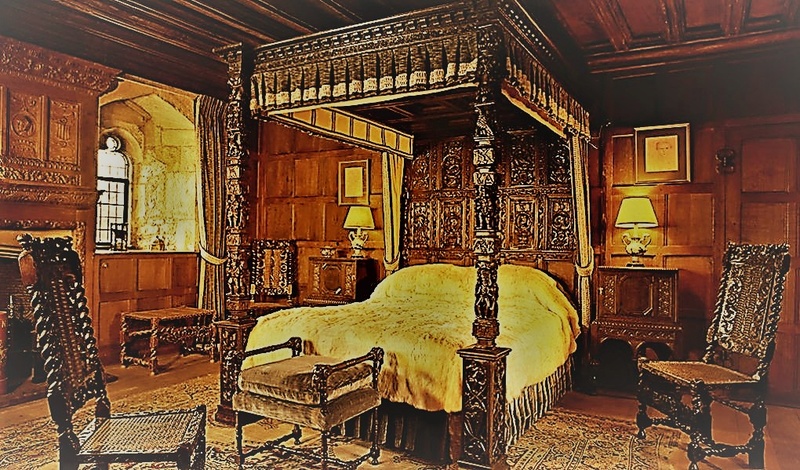 Royal Bedchamber
---
[Royal Family members in the Court

King Yaakov I
---
The Royal Court
Usually, no guard is seen around the castle, but plenty of government officials arrive and leave in total silence along the day. It is forbidden to make any loud noise except during the Jewish feasts and other occasions that require some celebration. Those who break this prohibition might be expelled from their official posts.While most of the main government officials work at the castle, there are many others that, for spacial reasons, have to do their jobs elsewhere. Anyway, once someone become a courtier, his entire family is allowed to visit the castle at any time during daylight.
Royal Guardsman's uniform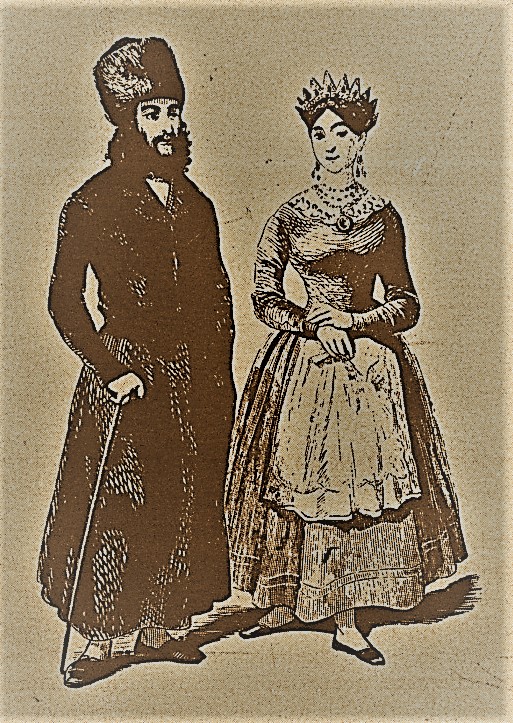 Yaakovian Courtiers
Main characters in the Royal Court
King's Private Secretary - Yosef Abravanel
Chamberlain - Isaac Novoa
Steward - Moshe Azulay
Chancellor - Shmuel Goldberg
Treasurer - David Caro
Keeper of the Privy Seal - Daniel Pinto
Keeper of the Wardrobe - Shlomo Kohen
Court Physician and Mohel - Abraham Escamilla
Court Astronomer - Yitzchak Levine
Court Mathematician - Pinchas Benavente
Court Musician - Aaron Schwartz



Posts

: 17


Join date

: 2017-08-18



---
Permissions in this forum:
You
cannot
reply to topics in this forum