THE COURT OF CHARLEMAGNE
This is a general role-play thread for things happening within the Kingdom of Blayk, largely based around the actions occurring in the King's Court in Paris and hence most character shall be role-played by me. Same rules apply with most of the other Court threads, put OOC in spoilers, send me a nationstates TG if you wish to role-play one of the characters and or add a new one, for example a visiting member of your nation's Nobility or Royalty, a Ambassador coming to represent your nation or any other character that strikes your fancy.
Character list, Major Work in Progress.
Maison de Vaugeois (House of Vaugeois)
King Dominique II, Franco-Norman, 38, King of Blayk and Lord of Ile-de-France. (Blayk)
Queen Océane, Parisian, 35, Queen of Blayk. (Blayk)
Prince Leonard - Franco-Norman, 22, Hier Apparent of Blayk and Count of Haute-Normandie. (Absent)(Blayk)
Prince Oliver - Parisian, 17, Eldest legitimate son of the King.(Absent)(Blayk)
Princess Antoinette - Norman-Parisian, 15, Eldest and Only daughter of the King.(Blayk)
Prince Luc - Parisian, 10, Second Youngest son of the King. (Blayk)
Prince Xaiver - Norman-Parisian, 6, Youngest son of the King. (Blayk.)
Maison de Normandie-Vaugeois (House of Normandy-Vaugeois)
Duke Marc, Franco-Norman, 36, Duke of Normandy and brother of the King. (Blayk)
Duchess Eve, Norman, 34, Duchess of Normandy. (Blayk)
Jacques, Norman, 14, Son of the Duke. (Blayk)
Franc, Norman, 11, Son of the Duke. (Blayk)
Alfred, Norman, 9, Son of the Duke. (Blayk)
The King's Court
High Chancellor Theodard, Francien, 40, Advisor to the King. (Open.)
Archbishop Vincent de Lyon, Parisian, 35, Archbishop of Blayk. (Blayk)
Castalian Victor de Fournier, Parisian, 26, Steward of the Castle. (Open.)
Joseph de Saint-Pierre, Francien, 28, Treasurer for the King. (Open.)
Foreign Nobility & Royalty
Hakkon Eriksson, 18, Eldest son of Grand Jarl Harald of Knirfoggsen. (Knirfoggsen)
Foreign Ambassadors
Last edited by Blayk on Wed May 04, 2016 8:26 am; edited 2 times in total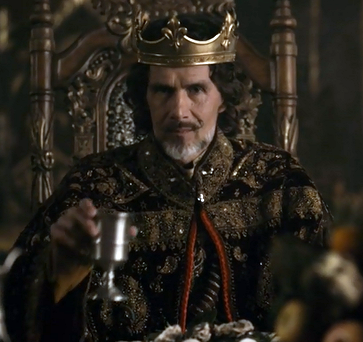 King Dominique II,
Vaugeois Parisian Palace, Dining hall.
In the halls that have held French Kings, Emperors and Dukes since the dawn of the Frankish Empire, a small feast was in place after all there was more than just Blaykish royalty in the halls on this day, Indeed Hakkon Eriksson the son of the Grand Jarl of Knirfoggsen was staying with the Royal family to learn the ways of Foreign Nations. Attending the feast was a large portion of the House of Vaugeois who sat on the right side of the King, the only members missing being Vincent, Oliver and Xavier, the latter have been put to bed and the two formers being currently in Varasd as a diplomatic envoy. Along with the Vaugeois Family the King's brother the Duke of Normandie and his family sat along the left side of the table with the King's most trusted advisors and last but not least Hakkon himself sat next to the King on the side of the Normans.
Food and Drinks from across Blayk covered the table and while it was not a exactly a grand feast, a feast fit for Kings it was. As people started to eat, the King spoke up, Motioning his cup in the direction of Hakkon.
"So you are from a far away realm to the North, Yes? My Brother and I can claim descendance back to Robert the Walker, or Rollo I believe he was called before he was Baptised, a man from a land we call Norway and I wished to ask if you know anything of it?"
Hakkon Eriksson, Heir of the Jarldom

Hakkon looks up from his food and at King Dominique. He thinks for a brief moment, then speaks in rough, yet understandable, French.

"Ah yes, Ganger-Hrolf. When I was young, my father told me about him. He does come from the land you call Norway. It is similar to my homeland. To the North of Norway there are dense and cold forests and beyond, ice. The people who live there are a group of tribes who we have never communicated with. I believe they are called Sami. They live in the Northern parts of Sweden as well, different people compared to the rest of us living in Norway and Sweden."

He then paused for a few moments.

"Towards the centre are remnant clans of the former Norwegian Kingdom Hallogaland who scrabble for power. It is also very cold. All of Norway is. The to the South is a growing Kingdom known as Len Argo. We do not know much about them, but we plan to. Anything else you would like to know?"
King Dominique II.

"Ah, yes, I have one more question if you do not mind me asking. Your father, the Grand Jarl, Do you know if he has any plans to perhaps, Westernise his Jarldom, as I take it that your people still follow the Old Gods of Germania, for if he wishes to christianise his nation, I would certainly be willing to help him in Converting the populace, Blayk is full of men of God willing to serve him no matter the dangers involved."
After saying this the King took a sip of his Wine, eagerly awaiting the reply of Hakkon.
"My father would never Westernize Sweden and abandon the Old Gods. I know for a fact however, that he plans to Christianise Estonia. He also wants to take territory in Germany, and turn them into Christians. He has declared law that no other religions apart from the Norse Gods will step into his land in Sweden. I am sure he would love any support to Christianise Estonia and Germany. This is because he does not want any other cultures to become Vikings. "

Hakkon then takes a bite out of his food and looks at King Dominique II.
King Dominique II

"Well then, I shall have one of the Bishops gather some men to work a Missionaries within Estonia and Northern Germany once you begin to take land there and It does sound like a fair idea to not have any other cultures turn to Sea Raiding. Anyway please eat up, If you have any questions about my Realm or it's Governance please, feel free to ask."
With this the King went back to eating his meal.


Hakkon


After eating all he can, and chatting to the others seated at the table, Hakkon spoke again.

"These people seated here are very interesting and tell me of their jobs. How does your government work? Each of these men have a different job to do."

Similar topics
---
Permissions in this forum:
You
cannot
reply to topics in this forum